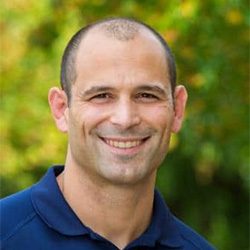 Chiropractor
Joseph Scota, D.C.
Dr. Joe Scota was born and spent his early years in Philadelphia, PA. His father's job moved them to the Greenville area during Dr. Scota's high school years, and he graduated from Riverside High School in Greer, SC. Initially resisting the move, Dr. Scota has come to know and love the south as home..
After his undergraduate studies, Dr. Scota graduated from Sherman Chiropractic College in 2001, and moved back to the northeast for the early part of his career. While visiting his father in the spring of 2004, it was Dr. Scota's wife, Sybil, who fell in love with the South. At her prompting, and while visiting; Dr. Scota initially met Dr. Popwell through the Christian Chiropractic Association. Dr. Popwell and Dr. Scota have been partners at the Popwell Scota Spine Center since 2005.
Dr. Scota is an avid Martial Artist of 30+ years. Having earned 3rd degree black belts in two different systems, he has over 30 years of teaching experience in the martial arts. In early 2013, Dr. Scota once again put on a white belt and started training in the art of Brazilian Jujitsu. Martial Arts is truly a family affair for the Scotas. His father, a sixth degree black belt, has owned and operated Scota Karate Academy in Taylors, SC since 1993. Dr. Scota's wife is a fourth degree black belt and instructor. Four of his children currently train and his two oldest sons are also black belts. Dr. Scota currently trains in Jujitsu with his sons.
Dr. Scota's knowledge of physical fitness couples nicely with guiding his patients in stretches and exercises to help rehabilitate their conditions.
In 2016 Dr. Scota's career arc took an unanticipated, yet providential, turn when he attended his first Active Release Seminar (ART). The addition of ART as a treatment option has fundamentally changed the way Dr. Scota cares for and treats his patients. ART has provided a powerful tool in treating many soft tissue complaints and is a wonderful compliment to the traditional hands on chiropractic care Dr. Scota has always provided. In 2019 Dr. Scota became part of the Active Release instructing staff, and counts it one of the greatest honors of his career. He continually looks to hone his ART skills by both instructing and attending several seminars per year.
His oldest daughter, Amber, is currently serving in the United States Air Force. His wife, Sybil, stays busy every day homeschooling their children, Lucas, Caleb, Joshua and Jocelyn. Dr. Scota readily admits that his wife, as a homeschooling mom, works harder than he does most days!
Dr. Scota and his family are members of Heritage Bible Church and currently reside in Taylors, SC.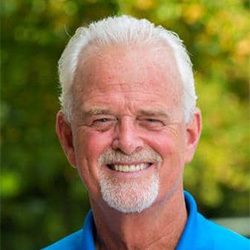 Chiropractor
Lee Popwell, D.C.
Dr. Popwell graduated from National College of Chiropractic in Chicago, Illinois in 1979. After a short internship in Chicago, Illinois and Cincinnati, Ohio, Dr. Popwell returned to his home town of Jacksonville, Florida and began practicing in Jacksonville Beach in 1980.
He practiced for nearly 20 years with Dr. Gil Brown, who had practiced in Jacksonville Beach since the early 1950s. Dr. Popwell greatly appreciated the wisdom gained from the years of mentoring with Dr. Brown, who had practiced with his father.
Dr. Popwell met Elizabeth in Florida, and they were married in 1987. Since that time the Lord blessed them with three children: Brooks ('88), Lisa ('89), and Ben ('95). The Popwells homeschooled their three children while living in Jacksonville Beach. Seeing the need for Christian schooling to complete their education, they decided to move to Greenville to accomplish this goal through the Bob Jones school system. This move was made in 2003, at which time the Popwell Spine Center was established in Taylors, South Carolina, a suburb of Greenville.
Throughout his career, Dr. Popwell has served the chiropractic needs of many professional golfers. Being a golfer himself, his shared passion for the game, as well as his chiropractic profession, has allowed Dr. Popwell to assist many golfers, both amateur and professional. One of his most unusual venues of treating has been through the locker rooms of both the Players Championship and the Masters, where Dr. Popwell had unique access to the players right on their own turf during those professional events.
The Spine Center was based around a chiropractic family practice that was consistent with Dr. Popwell's conservative healthcare beliefs. As God blessed the practice, the need for another doctor became apparent. It was at this time, through the Christian Chiropractic Association's website, that Dr. Popwell met Dr. Joe Scota from Philadelphia. Not coincidentally, Dr. Scota had once lived in this area and his father was and still is a resident in Taylors, where he owns and operates the Scota Karate Academy.
Dr. Popwell & Dr. Scota established the Popwell-Scota partnership in 2004. Their desire is to work together to provide "Golden Rule" care for their patients centered around hands-on healthcare in a family-practice setting.
MASSAGE THERAPISTS
Paula Green
Paula has always loved science, so it's no surprise that she decided to attend nursing school. After receiving a massage as a gift, she decided to pursue a career in massage therapy. During December 2002, she completed her massage therapist training at Greenville Tech. Paula says that, "Massage helps injury, but is best as a tool for overall good health.
Relaxed muscles increase blood flow and good blood flow clears out toxins in the body." Dr. Popwell recruited Paula to join our team when he met her at Hairbenders back in February of 2005. She's been a joy to have in the office and shows kindness to each patient that she treats. In addition to caring for patients, Paula enjoys cooking, trying a variety of restaurants, cruising, and hiking with her grandkids.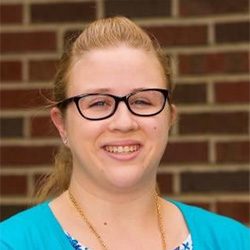 MASSAGE THERAPISTS
Anna Ludwig
As the newest member of our team, Anna's love for massage therapy developed as a young girl. She enjoyed helping her dad by walking on his back and her mom by rubbing her feet. Everyone always told her she gave great back/shoulder massages so she decided if she was still interested she would attend massage therapy school after finishing at the university she was attending.
Pursuing her passion, she did go on to graduate from Carolina School of Massage and Wellness Center in March of 2016. Right after graduation she joined our team and has aided so many patients already. Anna acknowledges: "I definitely learned through personal health struggles that massage therapy was a far more beneficial natural option than dealing with pain solely with prescription medication. Massage therapy has transformed my lifestyle." Anna loves caring for her patients but also enjoys other life things: reading, hiking, writing and biking. She also enjoys some quiet time at Starbucks with a good cup of tea!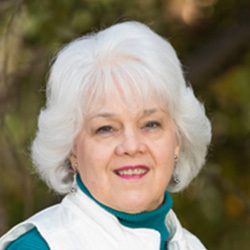 Office Manager
Debbie Pendell
After receiving years of chiropractic care, working in this office seemed a natural fit for Debbie who joined our family in 2018. "There's nothing like chiropractic maintenance to keep you healthy. I'm always amazed at how a correctly aligned spine sets up the human body for healing and then for staying healthy."
A native of North Carolina, Debbie is happy to be back in the South after 25+ years in the Mid-west.
Debbie's husband Paul keeps busy working as a pastor in Greer, and Debbie is busy keeping up with him, three grown sons, and three grandchildren. In her spare time, she enjoys reading, entertaining, decorating, and just being creative wherever she can find a project. "I definitely need a project more than a project needs me."
Chiropractic Assistant
Ranya Huffman
Ranya is the veteran in our office and has been a key team member since July 2009. Ranya has experienced the huge health benefits of chiropractic care for herself and her family. "I appreciate working in an office where the doctors seek to honor the Lord in their care for their patients. I love interacting with the patients and getting to know them."
Ranya has called Greenville home since 1987. She and her husband, Steven, attend Morningside Baptist Church where he serves as Outreach Pastor. They have three children. Ashlyn is pursuing a MBA at Clemson University and works for TD Wealth as a private client specialist. Austin, a junior at Bob Jones University, is busy running his own lawn business and is a bank teller at TD Bank. Autumn, the youngest, is a rising freshman at Bob Jones University and works at Chick-Fil-A. Ranya cherishes time spent with her family. She loves cooking, reading, and decorating in her "free time."
Chiropractic Assistant
Brenda Van
My husband, Gary, and I raised our three children in upstate New York. Our growing family prompted a move to Greenville so we can live closer to one another and enjoy our nine grandkids.
Gary continues his career as an aircraft production planner, and I have recently retired from my long-time career as a salon owner and hairstylist.
Over the last 20 years, I have relied on chiropractic care for my health. It supported my lifestyle as a hairstylist and has been the resource that has helped me with chronic migraines and vertigo. I am blessed to continue working in an environment where I can enjoy patient interaction and learn new skills.
I pray my own experience with chiropractic care will be an encouragement to others.
Monday
3:00pm - 6:00pm
---
Tuesday
7:50am - 12:00pm
3:00pm - 6:00pm
---
Wednesday
11:00am - 12:30pm
---
Thursday
7:50am - 12:00pm
3:00pm - 6:00pm
---
Friday
8:00am - 12:00pm
---
Saturday & Sunday
Closed